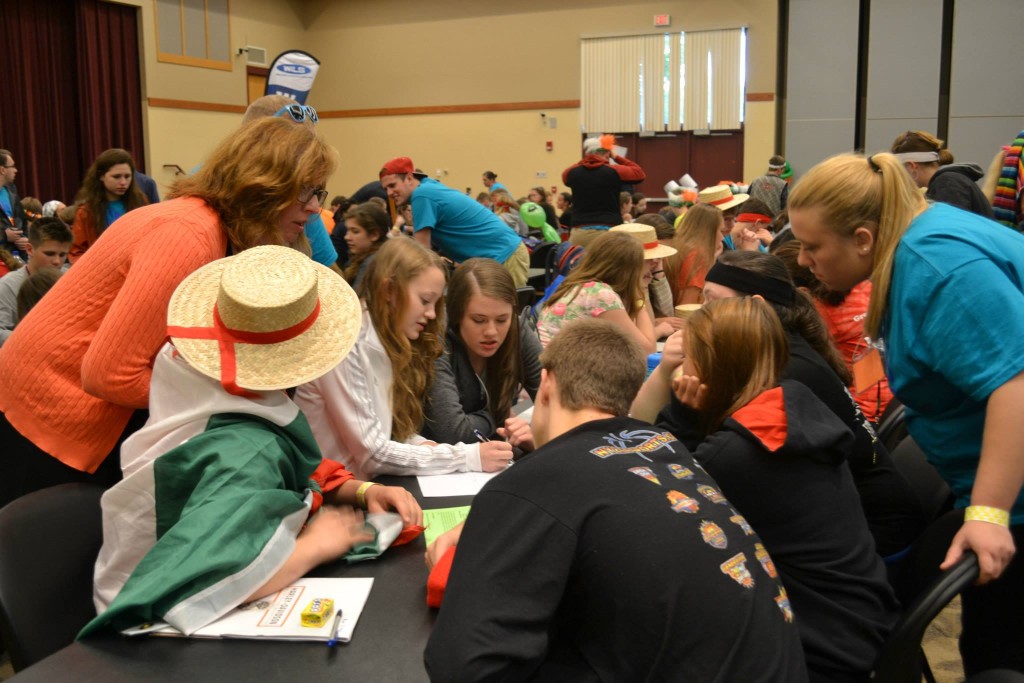 Our Mission: 
To identify outstanding high school sophomores throughout Wisconsin for being responsible citizens in their community and/or school and provide them with the opportunity and encouragement to recognize their leadership potential.
We fulfill this mission through an annual 3-day leadership seminar encouraging leadership development through emphasis on personal responsibility, service/volunteerism, diversity, and open-minded analysis of all sides of an issue to make sound decisions. The seminar is held at University of Wisconsin – Whitewater in Whitewater, WI and is offered at no charge to the schools or students.
Our mission is carried on throughout the year and into future seminars through our Alumni Association. The alumni hold reunions and perform community service (over 1,000 hours per year) between each seminar in order to maintain the WILS spirit and to continue the friendships.
What's New?
The Second Annual Alumni Fundraising Drive will be November 1-30. WILS raised $4,270 in our first Alumni Fundraising Drive! This is for Alumni 21 and older and we would love your support in making this a successful second year!
Congratulations to our 2016 WILS Alumni Scholarship recipients – Maxwell Herbert (Kendall College), Susan Melk (UW-Madison), Jacqueline Schaefer (UW-Whitewater), and Veronica Shaw (UW-Madison)!
Mark your calendars: Cocktails for a Cause to Support WILS is March 11th, 2016.
WILS was featured in 4imprint's Spring Issue of Amplify. Read the story here.
Help WILS
WILS is involved with a number of programs that allow you to support WILS with donations through purchases you are already making –there are no extra items to purchase and no cost to you! Let the money you are already spending work for you to sponsor more young leaders to attend WILS. Visit our Donate page for more information on the various programs!