If you are looking for the list of schools that have already nominated for the 2018 Seminar, please click here.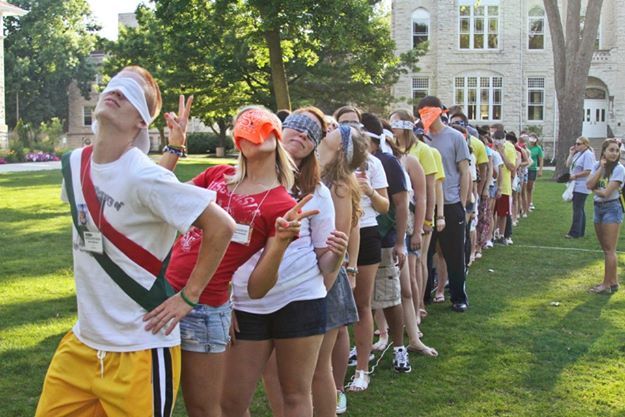 SEMINAR DATES: Friday, June 8 through Sunday, June 10, 2018
SEMINAR LOCATION: University of Wisconsin-Whitewater in Whitewater, WI. Click here for a map and directions to UW-Whitewater.
CHECK IN: Please arrive to Tutt/Wellers Hall (441 N. Prairie Street) on Friday, June 8th from 7:00 – 8:15 AM. Females will be housed in Wellers. Males will be housed in Tutt. Early check-in is available on Thursday, June 7th, from 7:30-9:30 PM at Tutt/Wellers Hall for those who register. Parking for Tutt/Wellers Hall is in Lot 19. Please be on time for check-in; we are on a very tight schedule all weekend!
CHECK OUT: Sunday, June 10th, 1:30 PM at the front desk of Wellers Hall for females and Tutt Hall for males. Parking for both residence halls is in Lot 19.
IMPORTANT TIMES FOR PARENT EVENTS: The Parent Brunch and Information Session will take place on Sunday, June 10th at 11:00 AM. The brunch will be held in the University Center (228 Wyman Mall). Parking for the University Center is in Lots 12 and 14.
Closing ceremonies will be on Sunday, June 10th at 12:30 PM. The closing ceremony will be held in Young Auditorium located in the Greenhill Center of the Arts (930 W Main Street). Parking for Young Auditorium is located in Lots 1 and 2.
These buildings are within walking distance of each other so if you come for brunch, you will not need to move your car to a different parking lot for the closing ceremony.
TRANSPORTATION: Each student leader, along with their parents, is responsible for their own transportation to and from UW-Whitewater. We will collect all car keys from participants as they check-in for the seminar if they drive themselves. Keys will be returned to the student upon check out.
CAR POOLING: If you need assistance with transportation to or from the seminar, please contact our Director of Transportation, at Transportation@wils.us. We will help you contact other students in your area to arrange for a car pool.
ITEMS TO BRING:
You must bring your own linens: twin bed sheets or a sleeping bag, a pillow

Towel(s)

Toiletries (shampoo, soap, deodorant)

Clothing – see below for suggested attire

Sunscreen and a refillable water bottle as some activities take place outdoors

A fan is suggested (the residence halls are not air conditioned)

If you plan to perform in the talent show, please bring any necessary items (instrument, music/CD, sheet music).
WEEKEND ATTIRE: Dress will be casual throughout the seminar except for Sunday, which is a dress up day. Appropriate Sunday attire would be dress pants, collared/dress shirt (polo or dress shirt – suits and ties are not required), dress, or skirt.
For the rest of the weekend:
Shorts are perfectly acceptable!

You may want a pair of flip flops to wear around the residence hall at night and in the shower.

We will be in air-conditioned areas for much of the seminar so you may want a light jacket or sweatshirt.

There is a Hawaiian themed dance on Friday night! Please bring your favorite Hawaiian shirt or other appropriate attire!

Please bring one set of outside work clothes (pants and closed toed shoes). Some of our volunteer activities may get you a little bit dirty.
CELL PHONES: WILS is designed to be a personally interactive experience so we have a strict cell phone policy. Aside from use in your room at night, cell phone use during seminar activities is prohibited. Emergency numbers are below if your parents need to contact you during the day.
MONEY: Although the entire seminar is paid for by donations, you may want to bring some money for items that the WILS Alumni Association will be selling like t-shirts, sweatshirts, etc. These are excellent keepsakes! Vending machines are also available for late night snacks.
CONTACT EMAIL:  Sonja Weiskircher, Seminar Chair, SeminarChair@wils.us