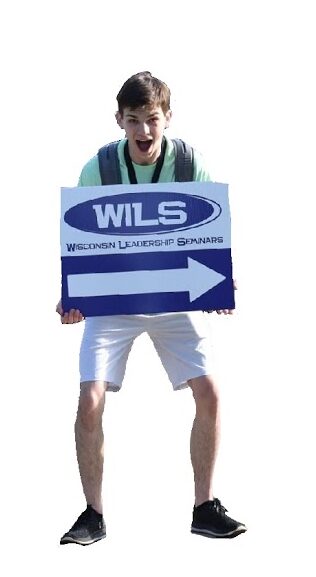 The WILS Alumni Association promotes and supports the goals and purposes of Wisconsin Leadership Seminars, which include providing continuing educational and leadership opportunities for WILS alumni. The Alumni Association provides ongoing development and networking opportunities with other student and civic leaders. Being an active member of the Alumni Association is the best way for student leaders to stay in touch with friends from the seminar and to meet other WILSers from past seminars. There is no cost to join the Alumni Association, and you are a member for life. 
The Alumni sponsors several OUTSTANDING events during the year at various sites across the state, including:
Alumni Reunions – The Alumni hold two or three weekend reunions annually at various locations in Wisconsin. Each reunion features a community service event, a speaker, a tour of a local business, various recreational events, and tons of fun!
Seminar Planning/Staff – WILS alumni are critical to the success of the WILS Seminar. Many alumni serve on the Seminar Planning Committee and Board of Directors.
Over 80 alumni return each year to volunteer on staff at our annual seminar!
Service and Fundraising Events – Throughout the year our alumni volunteer at events throughout the state to fundraise for WILS or support other organizations. Events include visits to nursing homes, volunteering with other nonprofit organizations, gardening/land beautification, car washes, corn roasts, brat fries, concession stands. 
For the health and safety of all our alumni and volunteers, our in person events have been put on hold due to COVID 19. When it is safe to resume large in person gatherings, we will again be hosting service projects, fundraisers, and alumni reunions throughout the state. Follow our social media pages for information on virtual events.
Alumni Association Board of Directors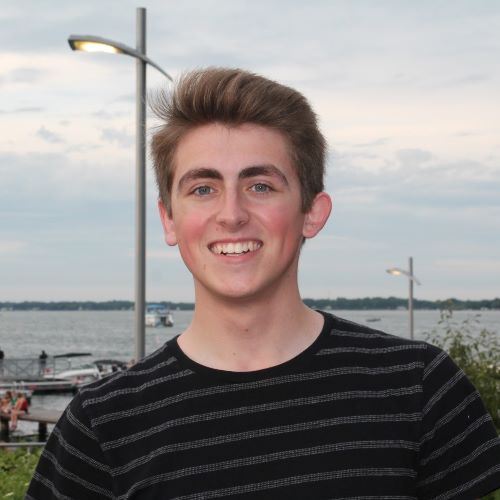 Hi folks, my name is Ian Bould and I am a 16er from Grafton, currently residing in Madison. I am fortunate enough to be your President this year. This will be my 4th and final year on the board and I am very excited to see all that we can accomplish this year! I currently attend the University of Wisconsin – Madison, pursuing degrees in Management Human Resources and Real Estate with a certificate in LGBTQ+ Studies. WILS has given me so much more than useful leadership skills, it has given me all of you. Friends that I now call family come from WILS. My hope is that the board can help keep some of your WILS friendships going during this difficult period in our lives. Aside from school and WILS, I serve as VP of Advocacy for the student government of the business school here at UW. In this role I serve as the voice of the students with an emphasis on diversity and inclusion. After I graduate from Madison, I hope to work in HR, specifically working to improve diversity and inclusion in companies of all sizes. If I lived in the Avatar world I would be a firebender. I say this for the same reason that I would be a Slytherin if I went to Hogwarts, so interpret that as you will.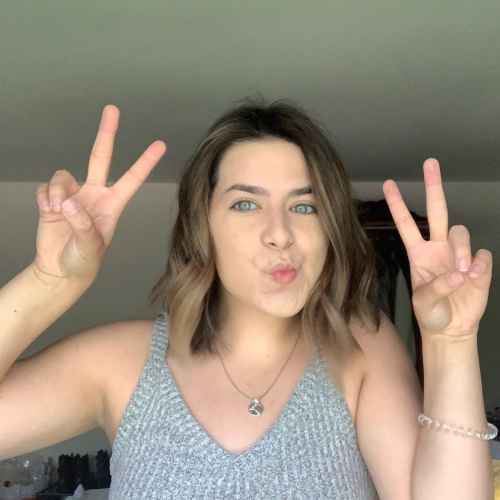 Vice President: Roisin Doyle
Hi all you beautiful people! I'm Ro, a 17er from Port Washington, Wisconsin and your VP this year! This is my third year on the board, and my second year as VP and I am so excited to see what this year has in store for us and all the amazing things we will accomplish! Currently, I am attending online school through Arizona State and plan on majoring in Global Leadership and hopefully getting a minor in Communications. WILS has been such an amazing experience and being on the Alumni Board is one of my favorite things to do. Some of my best memories and favorite people are from WILS. In turn, I have met so many amazing people outside of WILS with the connections I have made in this incredible organization. WILS has helped me to become a strong leader in all aspects of my life and I hope I can one day inspire younger kids and people the way WILS has inspired me. Outside of WILS and school, I am a shift supervisor at Starbucks, love to read and journal, watch movies and tv, photography, and I love to travel. If I was in the Avatar world I would be a part of the Fire Nation (post 100 year war) because people in the Fire Nation are driven and have the drive and desire to achieve those goals, which is something I relate to because I'm very driven to accomplish my goals and dreams.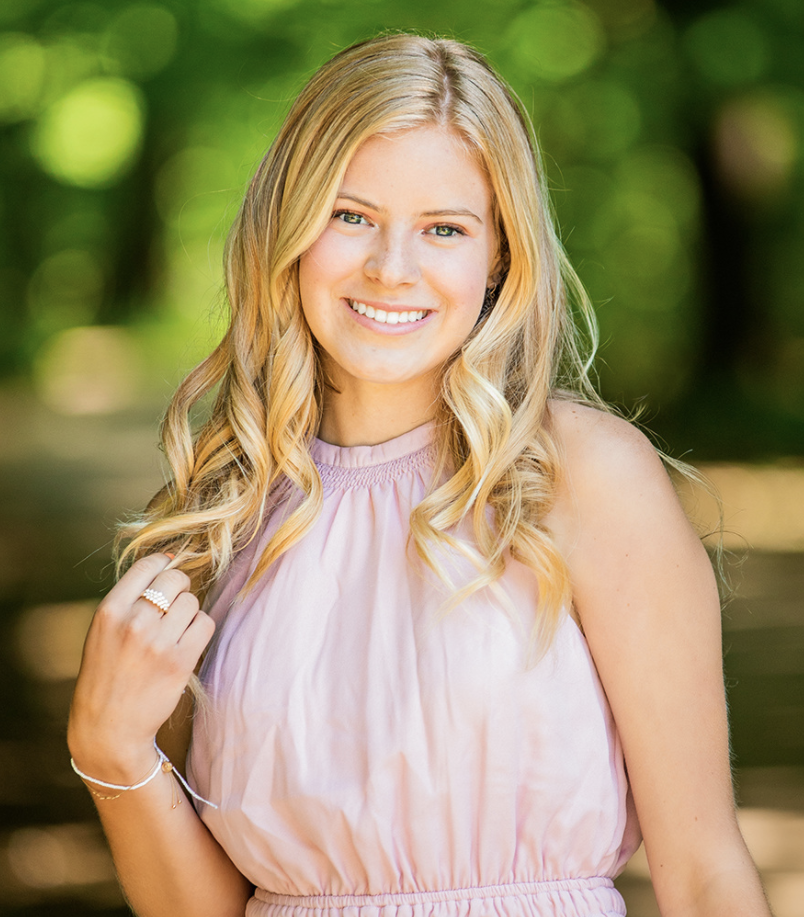 Hello! My name is Emily Grissom and I am your 2020-2021 Alumni Association Board Treasurer! I am a 19er from Milwaukee, Wisconsin and this will be my first year on the AA Board. I am a Senior at Franklin High School and I play Varsity tennis. I am involved in the National Honor Society, Psychology Club, and the Relay for Life club at my school! Additionally, I am in the University of Alabama's Early College program and plan on furthering my academics there in the future (Roll Tide!) and major in Finance. I devote much of my time to being a student and my extracurriculars. But, in my free time, I love to hang out with my friends and family, practice the piano, and play with my dogs (2 crazy doodles)! WILS opened the doors to my passion for volunteering and helping others. Since attending seminar, I have proudly served my community with over 60 volunteer hours. My involvement with WILS thus far includes my Seminar in 2019, the Summer Reunion in 2019, and volunteer events like the YMCA's Miracle League. WILS has always made me feel welcome and I strive to bring that inclusiveness to every aspect of my life.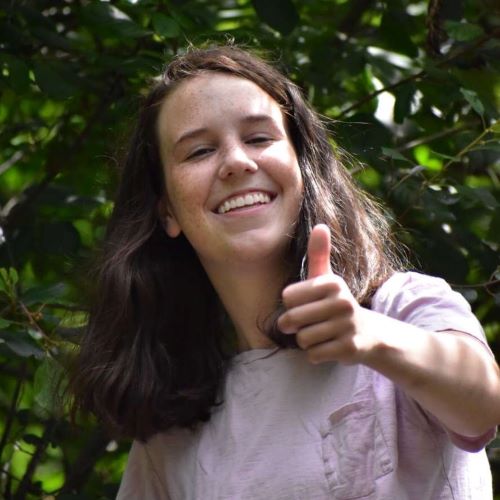 Secretary: Nettie Dellheim
Hello everybody! My name is Nettie Dellheim and I am a 19er from Williams Bay. I am your very own AA board Secretary. This is my first year on the board and I am excited to further my involvement with this amazing organization! I am currently a senior in high school. At my school I serve as the president of my student council as well as the drama club. I also participate in almost every club or extracurricular under the sun, so although "free time" isn't part of my vocabulary, I thoroughly enjoy participating in all of those. On the sports side of things, I play both volleyball and softball and I love being a football team manager every Friday during the fall. Besides being sporty, I am a bit of a nerd and participate in history bowl, academic bowl, and the math team (my school's team is 20-year consecutive conference champs!) I also love participating in the arts through choir, musicals, and visual arts. Outside of school, I love to go on hikes or other outdoor activities with my friends, or just chill at home with my favorite mutt Waverly. I also am a huge plant lover and own 7 plants (my favorite being my 4 year-old spider plant Parker). When it comes to what bender I would be, I would definitely be an earth bender. I've just always thought of myself as being grounded and strong. I tend to face my problems head-on like most earthbenders. (Also Toph is an icon and I wish I was her).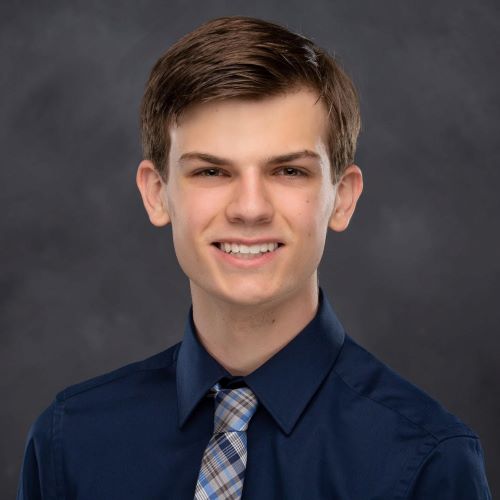 Member at Large: William Vraney
Hey WILS! My name is William Vraney, but almost everyone calls me Will. I attended Seminar in 2018, and currently serve on the board as a Co-Member at Large. I graduated from D.C. Everest High School just outside of Wausau, and will now be starting my first year at the University of Wisconsin – Madison. I am currently pursuing a degree in Economics, with the intent to become a financial lawyer. After having been active in the Alumni Association for two years, I am thrilled to now serve on the board. In high school, I was President of my school's Student Council, National Honors Society, and a varsity curler (yes, the Winter Olympic sport.) I am excited to explore new ways to become involved in college, and ecstatic to be further involved within this amazing organization. A nifty fact about me is that I am severely lactose intolerant.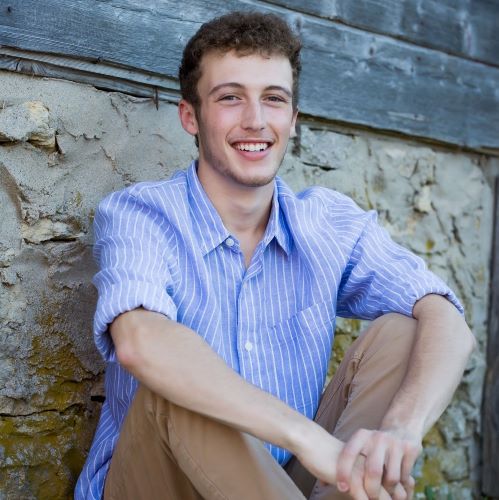 Member at Large: Drew Benish
HELLO WILSers!!!  My name is Drew Benish.  I am a 19er from Mount Horeb.  This year I have the distinct pleasure to be one of your Co-Members at Large. This will be my second year serving on the board.  Last year I had the privilege to be the First Year Liaison and be the proud owner of Jamal, who now has a new home with Luca (YAY). Being a 19er I am currently a senior in high school. At my school I serve as the Vice President of our choir board, participate in student government, as well as; NHS. Throughout high school I have loved participating in the many school musicals and plays, as many music groups as I can manage, and having the opportunity to work with the current State Governor's advisor board/team to help educate my community about racism and the current racial injustices.  Outside of school I have been a dancer for a number of years.  I am currently working two jobs at The Cave of the Mounds (YES you probably went there for a field trip in like 5th grade), and as a server at a small Italian restaurant.  Inside of WILS I am so grateful for the safe space and family that the people in this organization have offered to me,and I hope that working on and with the board that I can provide the same thing to someone new. NOW TO THE IMPORTANT STUFF, if I was a bender in Avatar the Last Airbender I would most definitely be a waterbender.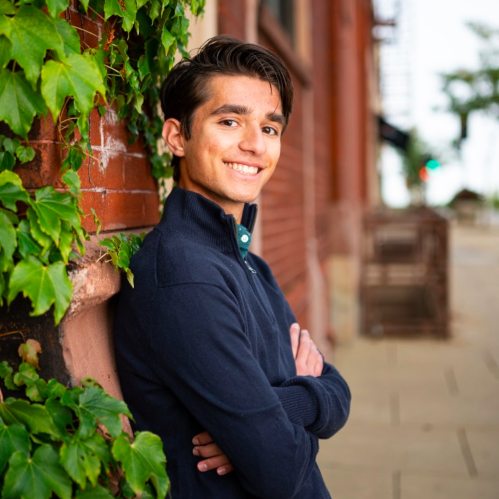 First Year Liaison: Luca Conforti
Hello WILS! My name is Luca Conforti and I am your First Year Liaison! I am a 19er from Kenosha, Wisconsin, and I am so excited that this is my first year on the Alumni Association Board! I am a senior at Tremper High School, and participate in Cross Country, Swimming, Tennis, and Musical Theatre. I am also a part of my school's National Honors Society, Link Crew, and International Thespian Society. Keeping myself busy is definitely not a challenge I face! In the future, I'm hoping to go to college for pharmacy somewhere in the midwest. The WILS seminar was one of my favorite experiences ever, and I am so happy to have the chance to come back and help the next generations have the most fun they could possibly have. And finally, a little fun fact about myself: if I had to pick what element to bend from Avatar, I would definitely want to be a waterbender.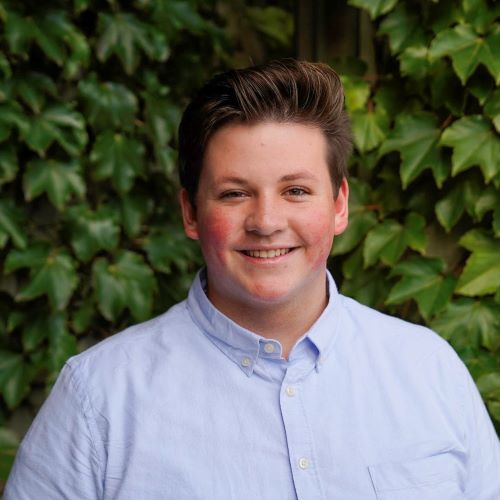 Public Relations Coordinator: Ben Villnow
Hi everyone! My name is Ben Villnow and I am the 2020 Public Relations Coordinator for the Alumni Association. I am a 17er from Amherst, Wisconsin but currently live in Minneapolis, Minnesota. This is my third year on the board, and I am very excited to be back! I have served as the First-Year Liaison and a Co-Member at Large. Throughout my time in WILS and on the board, I have made some of the best friendships and had some amazing experiences. I am currently studying Strategic Communication with a minor in Music at the University of Minnesota Twin-Cities. As well as being on the Alumni Association Board, I am on the executive board of the University of Minnesota College of Liberal Arts Student Board as the Communications Director where I oversee all external communication and manage our Instagram, Facebook, and Twitter accounts. I am also involved in a group called Admissions Ambassadors where I give campus tours to prospective students during the school year and volunteer as a Weeks of Welcome Leader to guide the incoming first-year students in their transition to life at the University of Minnesota. Although these activities take up a majority of my time, I love to hammock, bike, hang out with friends, and cook.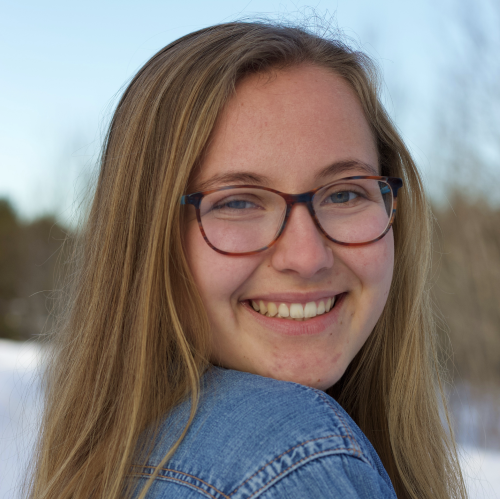 Media Coordinator: Karen Larsen
Hello loves! My name is Karen Larsen and I am the 2020 Media Coordinator for the Alumni Association Board. I attended Seminar in 2017, and I am from Iron Mountain Michigan. This is also my first year on the board! WILS made me come out of my shell socially, made me more confident in my abilities/interests, and introduced me to some of my biggest lifelong friends. I currently live in Kalamazoo, Michigan and I am going to school for advertising and sociology at Western Michigan University. I do graphic design work and run my own portrait photography business on the side. I am also part of the Bronco Marching Band, Entrepreneurship Club, and Honors College at WMU. You can tell I don't sleep much! I love reading, traveling, and anything involving the arts. A fun fact about me is that my quarantine project was starting and maintaining a large garden, and yes, I would love to talk about plants with you (do I even have to tell you what kind of bender I am? I think you already know).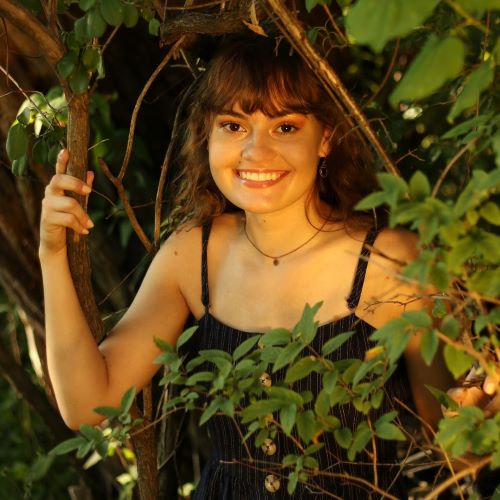 Virtual Engagement Director: Kaelen Smith
Hey WILSers! My name is Kaelen Smith, and I am a 19er from Watertown. I am this year's Virtual Engagement Director, a new position added to the AA Board this year! My job is to work alongside the PR Director and the Media Coordinator to keep WILSers connected virtually during this time of uncertainty. This is my second year on the board, as I was the Media Coordinator last year. I am so excited to take WILS to new places with the opportunity of virtual engagement and growth! I am currently a senior at Watertown High School, and I overwhelm myself by being too involved (LOL). Some of my favorite things I participate in at school are the musical, show choir, an acapella carolers group, choir, and a competitive visual arts team! I am the Senior Class President and Social Media Head of my Student Council, and active member of NHS and NAHS (Art Honor Society). Outside of school, I love taking part in leadership camps! I have attended RYLA, WASC, and of course WILS. As for the future, I plan to continue being an active WILS alumni, alongside furthering my education at Concordia University of Wisconsin next fall!